This is a zippers type cover that lavishly uses fabric by renowned fancy tweed maker Malhia Kent. The gorgeous, eye-catching tweed intertwines threads in various materials and colors to create a beautiful look.
We named this fabric that has an elegant pink base intertwined with gold and blue threads as Rose Tweed.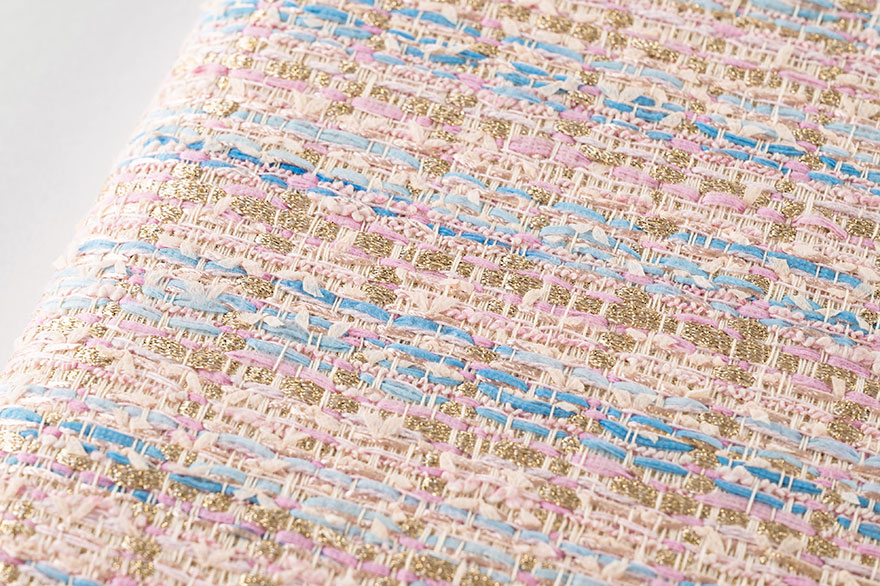 Look closely and you'll be able to see all the different kinds of thread, from those that have gradation, those with a washi-like texture, to those that are decorative and have a rich expression. The threads that compose this one piece of fabric all have their own charm that you'll never grow tired of looking at.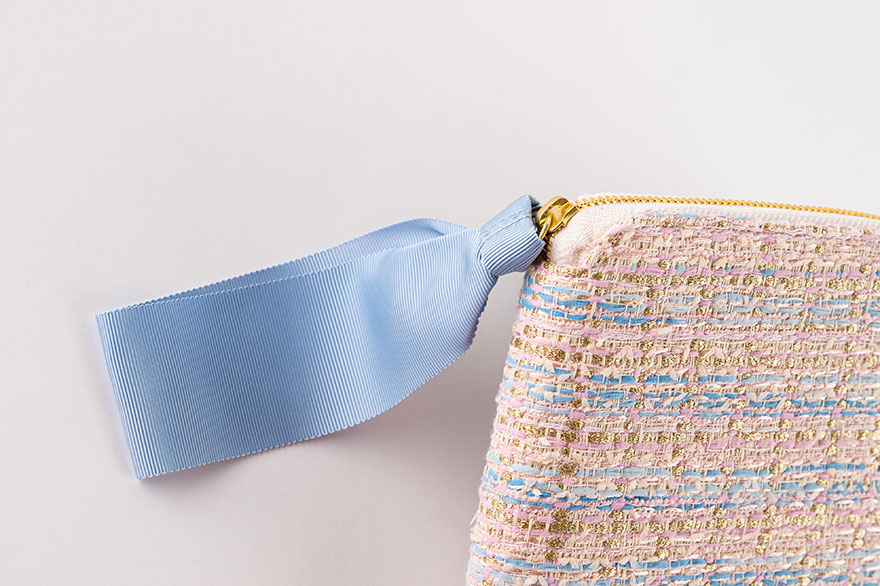 The zipper pull is adorned with a thick, light blue grosgrain ribbon. As well as it acts as an accent, you can put your hand through the ribbon to hold the cover like a clutch bag.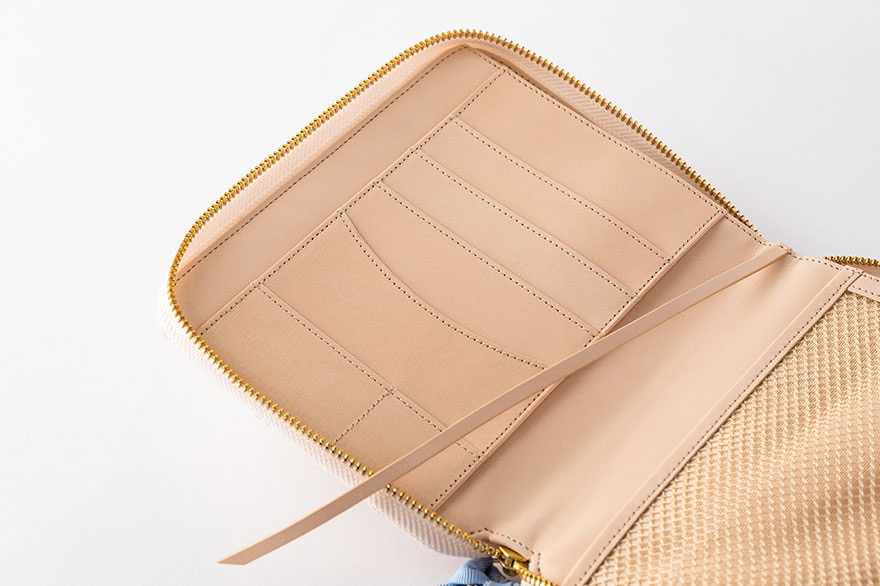 Because the cover uses a tweed with a timeless quality, we chose natural leather for the interior so that you will be able to enjoy the cover for a long time. We hope you enjoy it as the leather matures and grows a sheen. It comes with one bookmark using the same natural leather.