This cover has a striking impact, decorated with embroidery of bunnies.
This is our second year collaborating with fashion brand Candy Stripper, a brand that continues to be loved by young women ever since its establishment in 1995.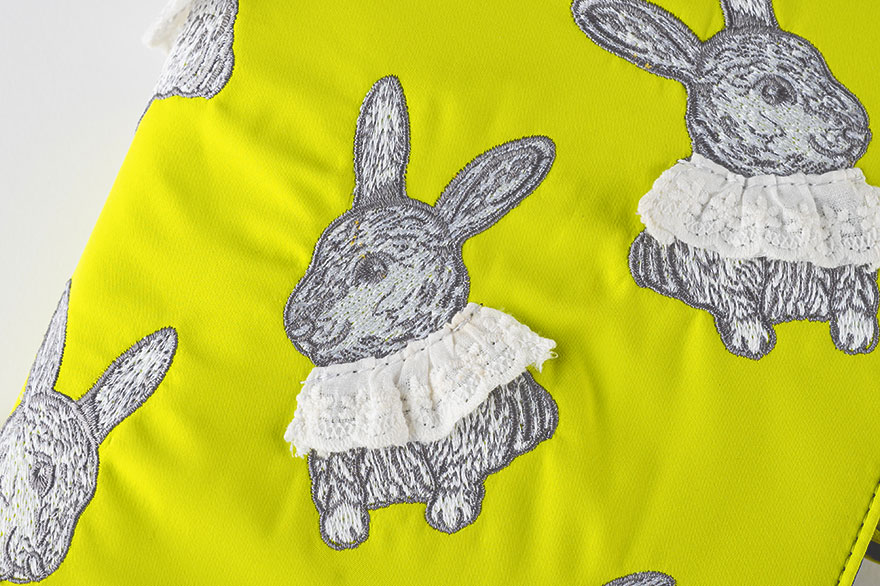 The rabbit with a striking presence sits on the cover with a smile on its face. You will never grow tired of looking at its perfectly balanced expression. The cuteness coming from the rabbit primly lining up its front feet is part of the charm too. Around the collar, real cotton lace is sewn on. It's a Candy Stripper-like design to add playfulness to their items.
The material is matte and smooth. To go with the bright yellow of the exterior, the interior is black.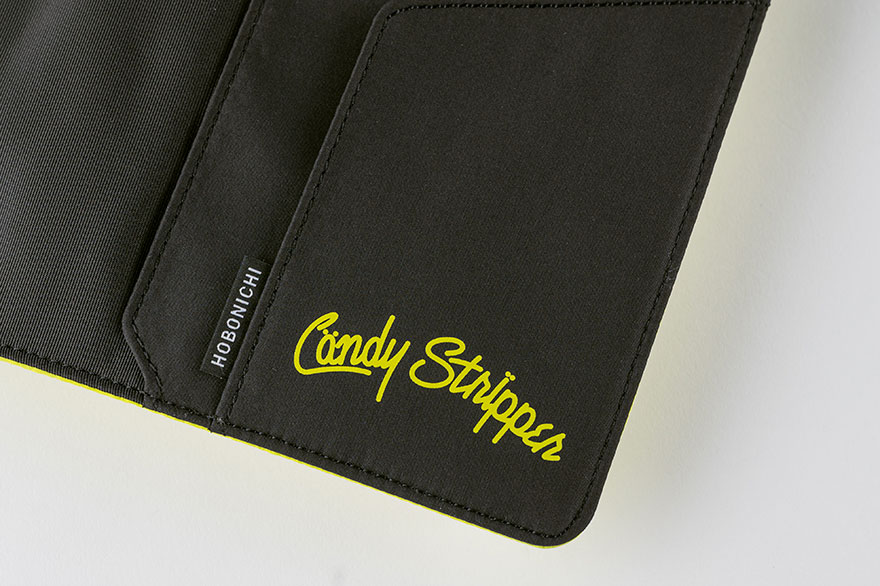 The interior also has the Candy Stripper logo.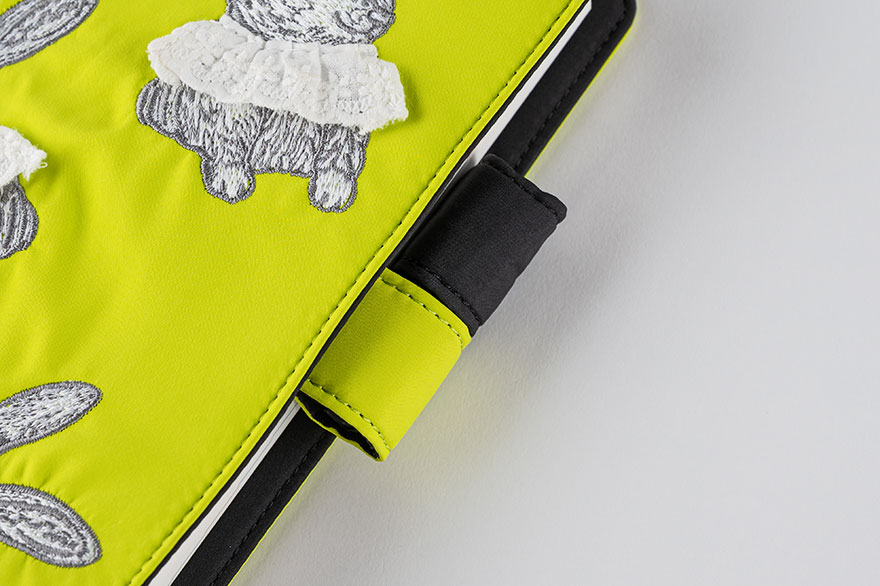 The "butterfly-stopper" pen holders are composed of two colors to match both the interior and exterior.