This techo cover is based on the Shigesato Itoi's 2006 Game Boy Advance game, MOTHER 3. This is the first Hobonichi Techo cover to ever feature characters from this final game in the MOTHER trilogy.
The front of the cover has a sunflower-yellow background lined with a wide array of MOTHER 3 characters.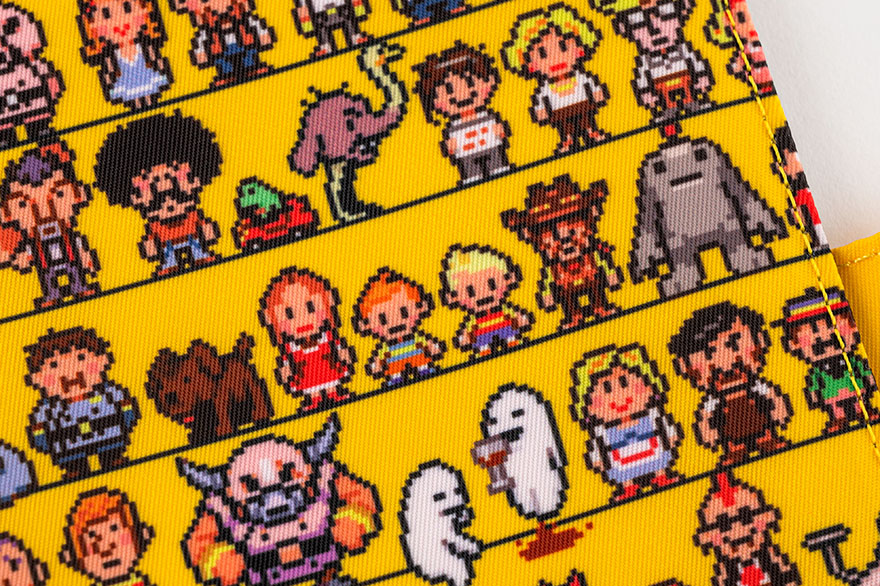 Characters making an appearance include Lucas and Claus, Duster, Kumatora, Salsa, Flint, Hinawa, Boney, Mr. Saturn (of course), Yokuba, the mouse, save frog, Pokey, the Magypsies, Dr. Andonuts, Pigmasks, Thomas, the Ultimate Chimera, a Drago, Wess, a Friendly Ghost, DCMC, somebody who looks a lot like a dog, the Oxygen Supply Machine, coffee table, and Miss Marshmallow. There's so much going on in this cover that just looking at it will bring you back to the time you spent playing through the game.
The bottom left includes a "Welcome" sign from New Pork City, while the MOTHER 3 logo, with its metal-interwoven-with-wood design, is featured on the bottom right.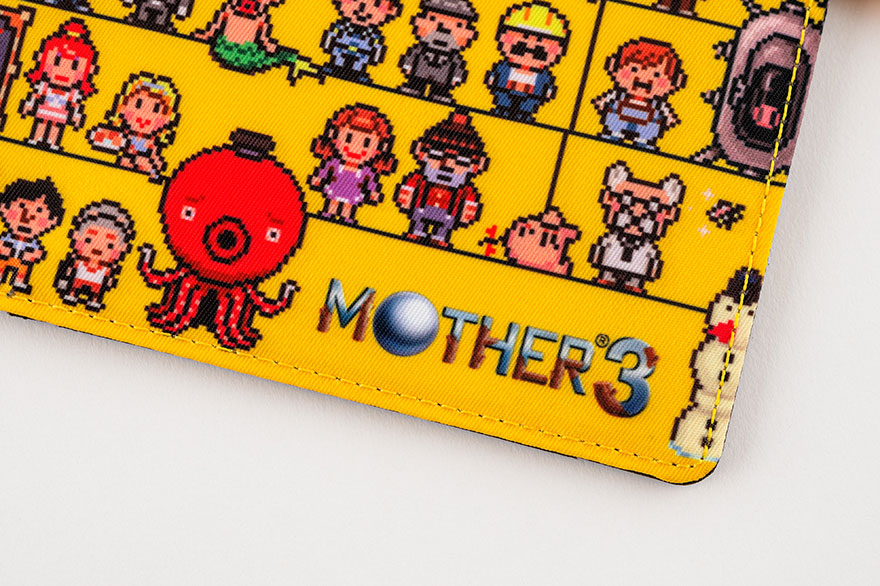 The butterfly stopper pen-holders and the charms at the end of the two bookmarks are yellow, while the cover's interior and bookmark strings have a warm brown hue.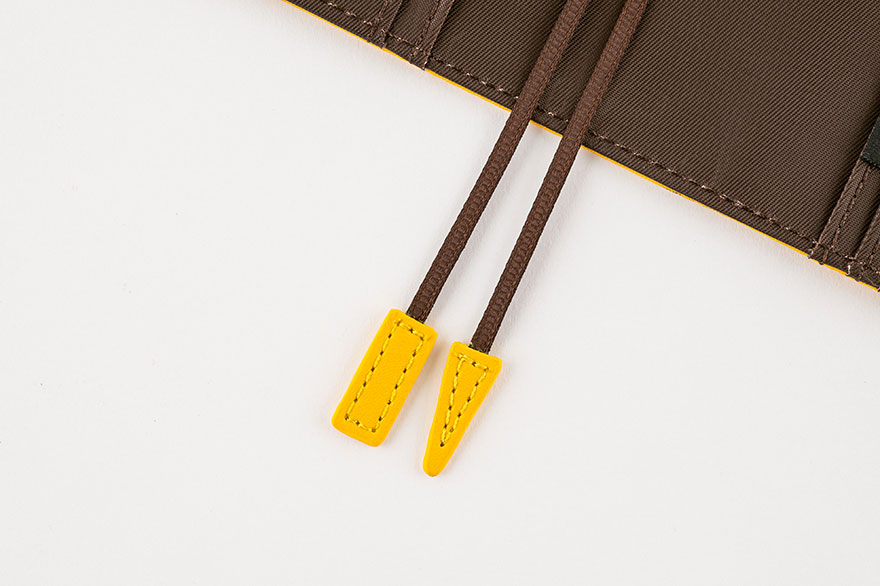 The interior pocket is imprinted with the MOTHER logo in yellow.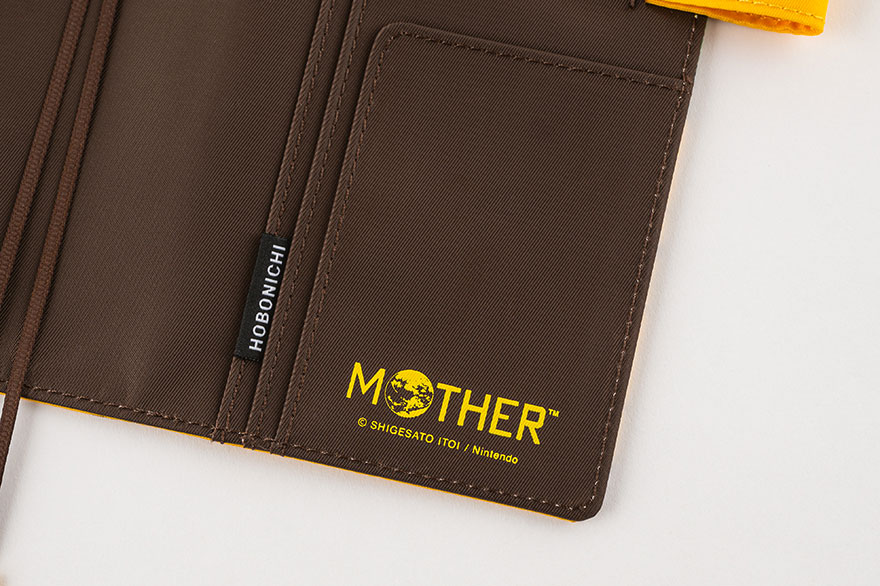 If you love MOTHER 3, or are even just thinking about playing it, this cover is for you.
The cover also includes a small card-sized mirror that can fit into the cover pocket. Printed on the mirror is the photographer from MOTHER 2 and the line, "Look at the camera… Ready… Say, 'fuzzy pickles.'"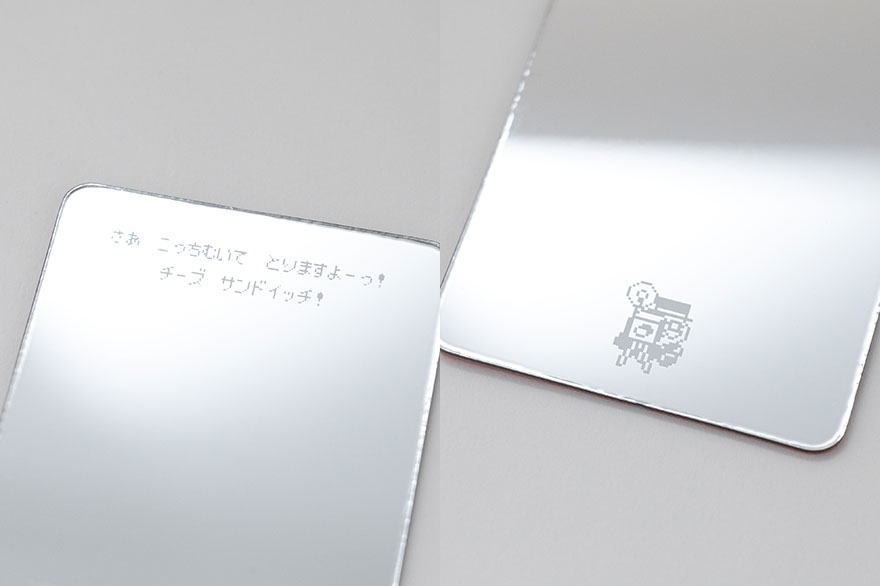 The back of the mirror is red, with a picture of Ness making a peace sign. We hope you enjoy having this handy little tool tucked away in your techo cover.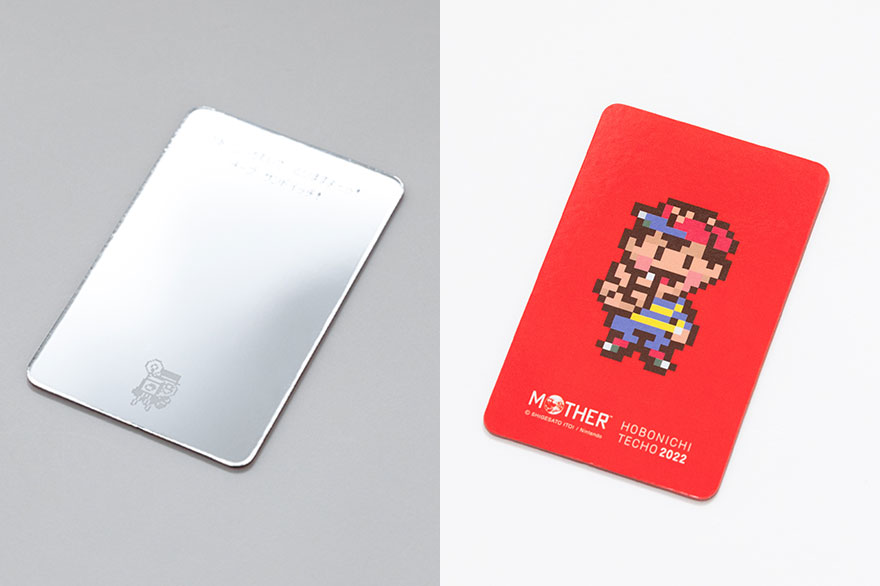 *The mirror comes with a protective film over the surface. Please remove this before using.