This cover uses a timeless, glen plaid pattern that has a classic and sophisticated feel. The black and white color combination is accented with the occasional thin, red line. It would blend in well on formal business occasions but would equally match the casual attire.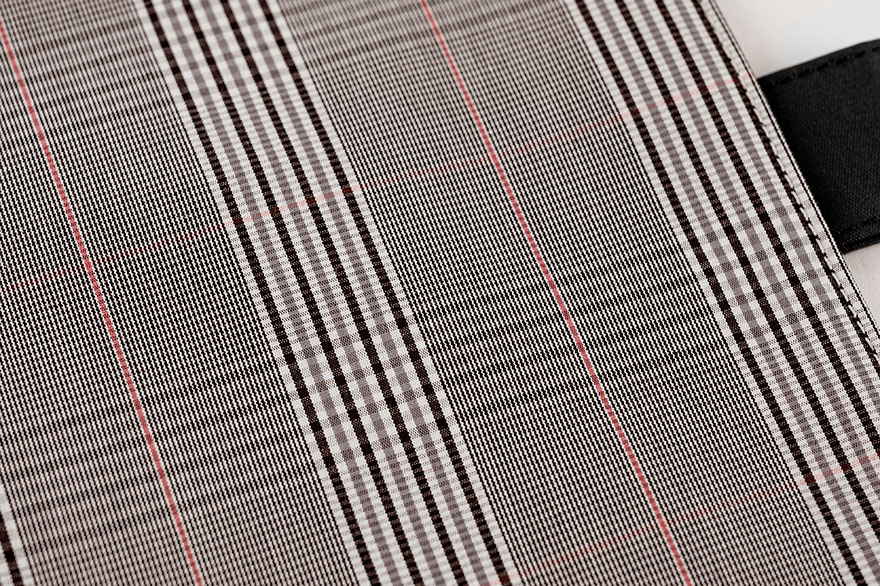 The textile used is originally made for clothes such as shirts. It has a soft texture suited for any season and is perfect as a techo cover that you will carry around everywhere. The supple fabric has a silky touch.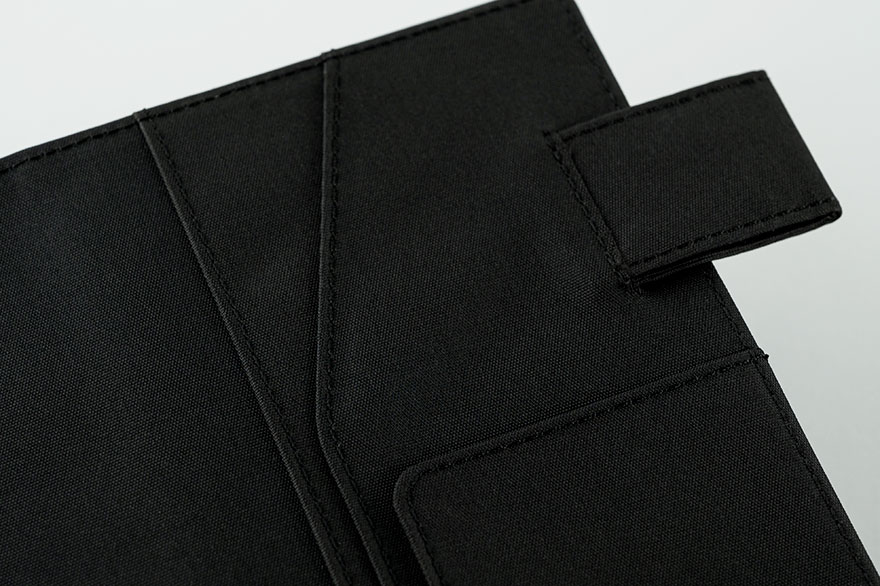 The color of the interior is chic black and uses a matte polyester with a texture like cotton.
Enjoy the timeless charms of a classic pattern.