This techo cover features a design from Animal Crossing: New Horizons (distributed by Nintendo Co., Ltd.), a hit game for the Nintendo Switch.
Picture a lush island under an idyllic blue sky, surrounded by a calm sea. There are richly blooming fruit trees and flowers of all colors. Then there are the staple locations of the island, like the information center, airfield, and museum… Not to mention lots of familiar characters!
This image encapsulates all the joys of spending your daily life alongside friends on the island.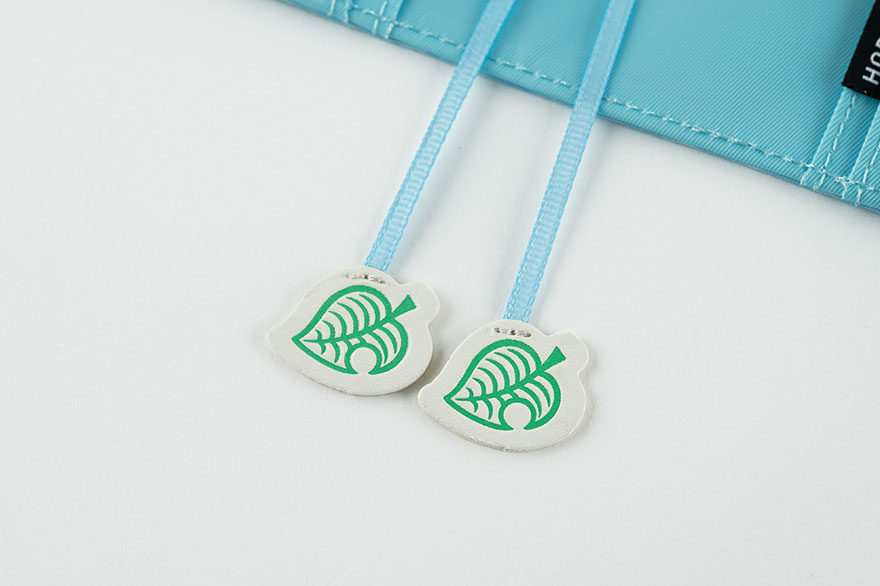 The bookmark charms depict the iconic leaf design of Animal Crossing.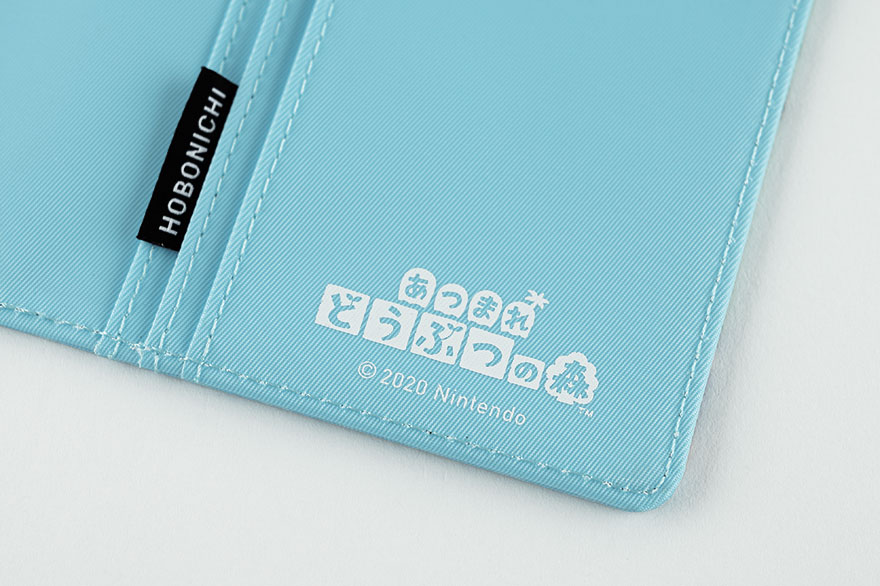 The cover interior is printed with the Animal Crossing: New Horizons logo.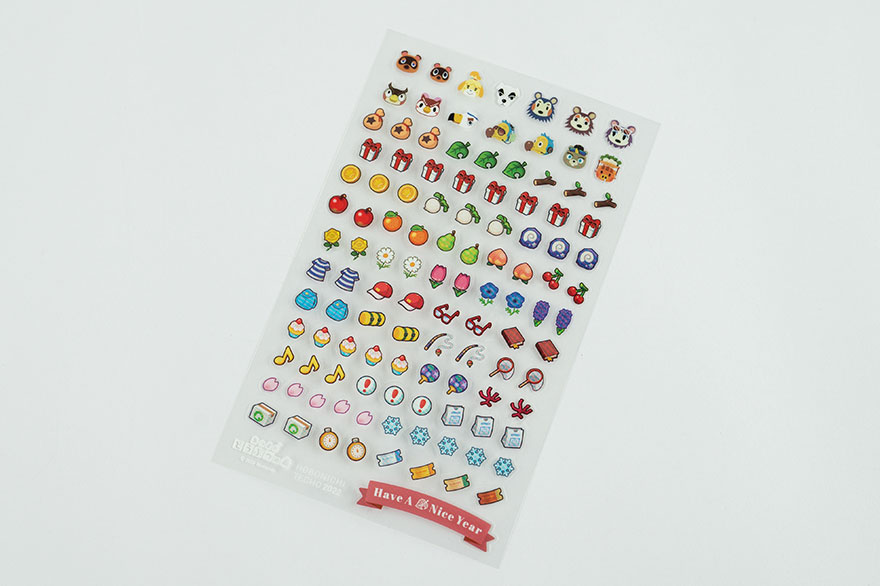 Customers who buy this techo cover will also receive a free set of schedule stickers.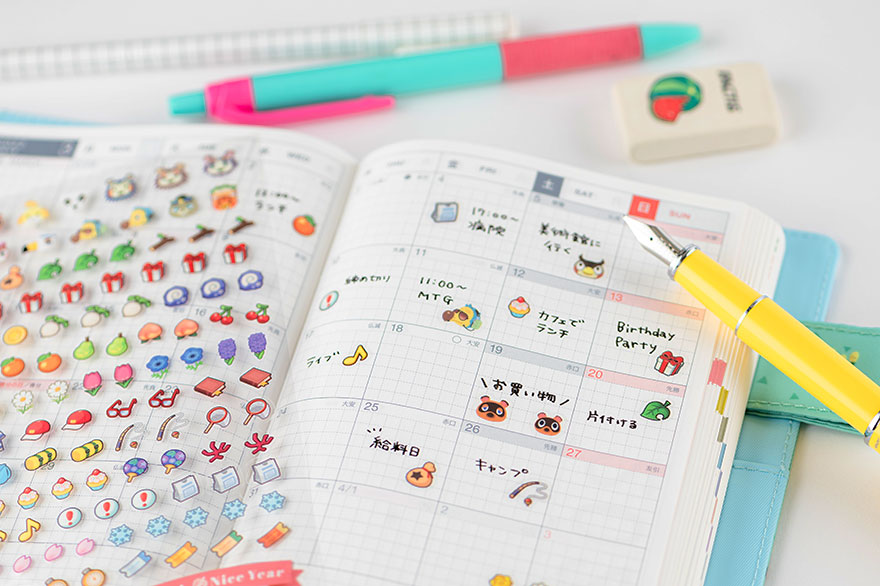 They're perfect for sprucing up your schedule.
Every day is special in Animal Crossing: New Horizons. Each time you pick up this techo, remember all the little joys you've experienced in your life on the island.