This leather Weeks book features durable and comfortable cow leather for the attached cover. The shiny satin bookmark ribbons and headband on the book spine establish a slightly more elaborate construction than usual.
Classical Navy uses leather dyed in a deep navy. The calming color will be fitting to any setting. The year 2024 is foil-pressed in silver and sparkles when it catches the light.
The top and bottom of the book spine contain headbands to reinforce the binding and decoration. We chose navy and white headbands for this design.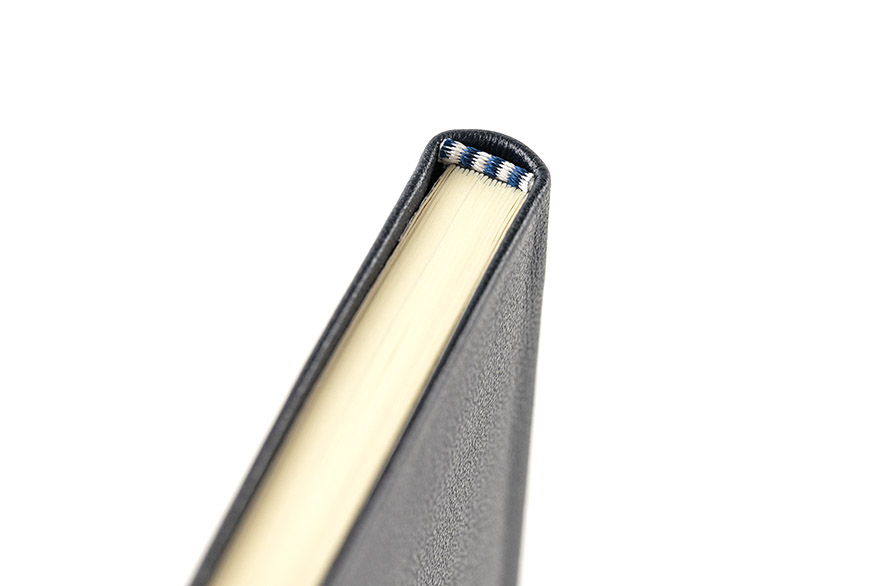 The bookmarks are made of navy and ivory satin ribbons with a nice sheen for a sophisticated color scheme.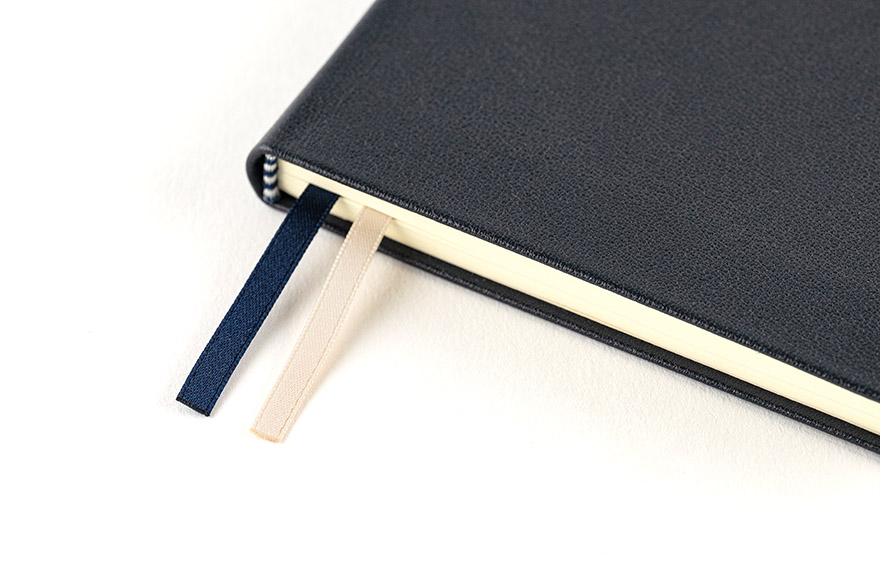 The leather Weeks book comes in a specially-designed envelope to prevent sun damage.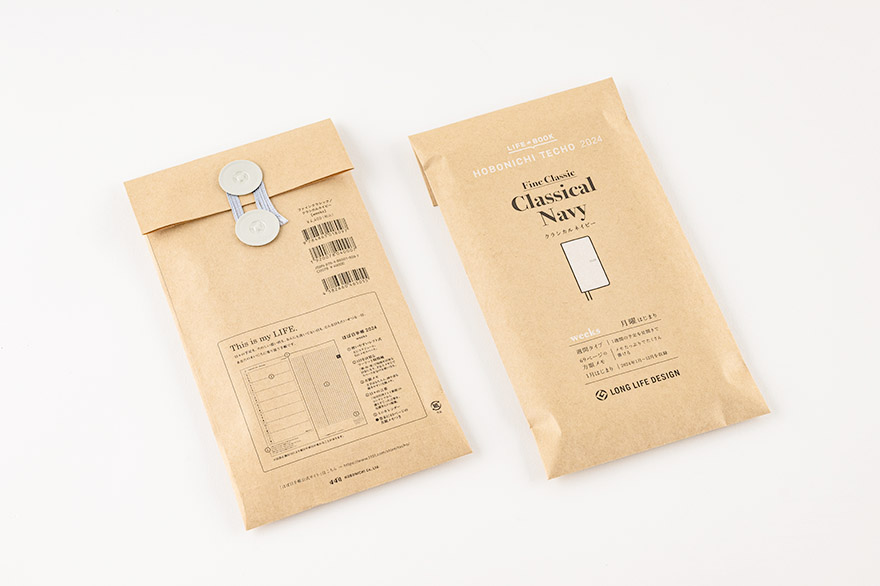 When you order this Hobonichi Techo Weeks, you'll receive a clear, adhesive corner pocket you can stick anywhere you like.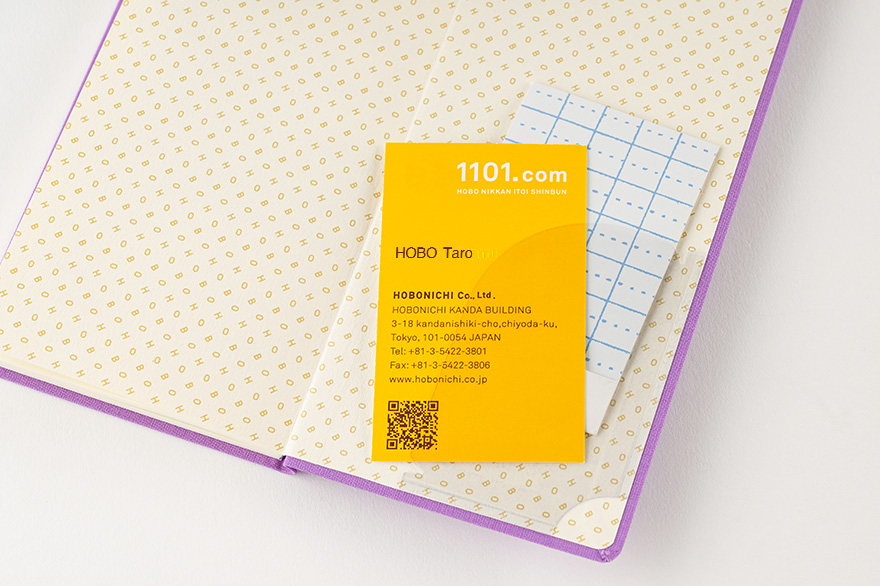 The Weeks book has space for writing in plans or journal entries, and it also has 69 pages of grid paper memo pages in the back (73 pages in the English edition Weeks). The back of the book contains informational pages, including An Interview with Myself and Seasonal Sweets to Make at Home.