The Colors series for Weeks provides users with simple yet unique color schemes, with solid bookbinding and a cover fabric that's pleasant to the touch.
Stylish Gray is the Colors series' first light gray Weeks book. The year 2024 is foil-pressed in metallic red, which sparkles in the light. The modern atmosphere would make the user look stylish, just like the techo.
The cover has been constructed as a light hardcover book with some give to it so it still bends.
Sold separately is the decorative Clear Cover, which can instantly change the look of your cover while protecting it from the elements.

Pictured left: "Familiar Sights," right: "Stripes"
When you order this Hobonichi Techo Weeks, you'll receive a clear, adhesive corner pocket you can stick anywhere you like.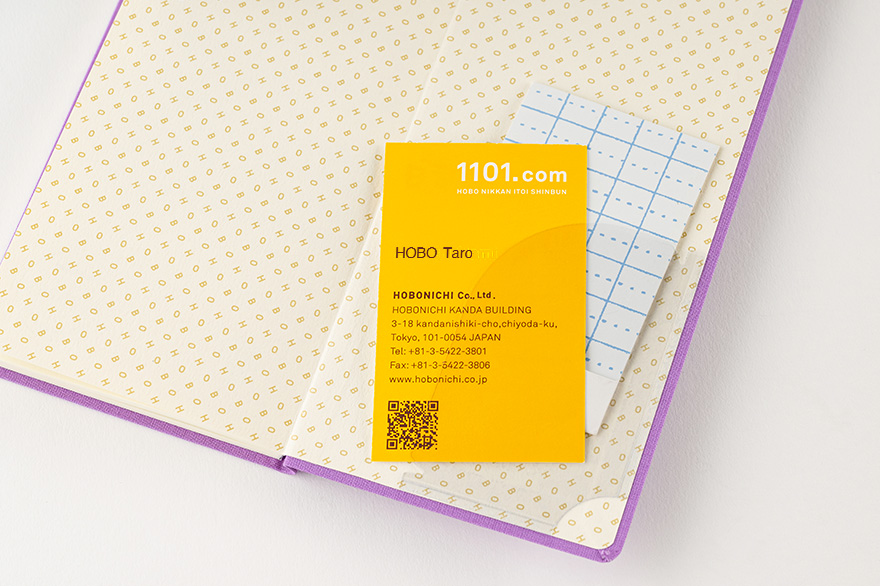 The Weeks book has space for writing in plans or journal entries, and it also has 69 pages of grid paper memo pages in the back (73 pages in the English edition Weeks). The back of the book contains informational pages, including An Interview with Myself and Seasonal Sweets to Make at Home.