We first introduced the Avec in response to customers who struggled with bulging books after collecting a year's worth of pasted material in the daily pages. The Avec splits the year into books of six months each. Book 1 (January–June) is a bright lime yellow and Book 2 (July–December) is a cool ice blue.
Because it's split into two books, it's lightweight which makes it easy to carry around, and it also won't get bulky even if you paste many things into your techo.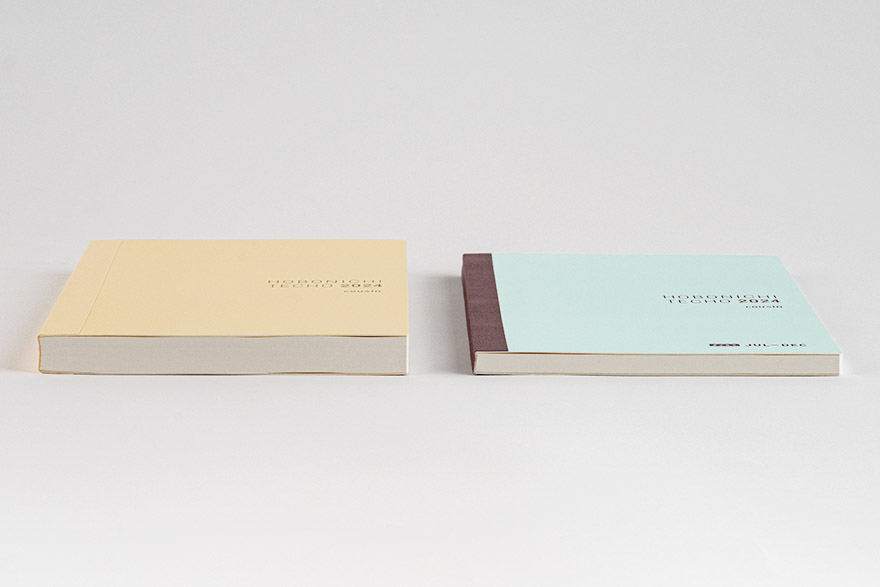 The Avec version splits the Japanese A5 Hobonichi Techo Cousin, design and all, into a 2-book set at six months each with only slight variances in calendar spans and the number of extra pages in the back. This allows you to fill the pages to your heart's content with scheduling, diaries, little notes, tickets, photographs, doodles, and anything that strikes your fancy.
The book has the same thread-stitch binding as a dictionary, allowing it to lay flat open for comfortable writing. It stays flat even if you don't hold it down.
The book uses thin and light yet durable Tomoe River S paper. The paper has supported the Hobonichi Techo for over 20 years with its special characteristics, but it'll be undergoing an overhaul starting with the 2024 edition techos. The paper is more resistant to bleed through, lighter despite being the same thickness, and has a smoother surface by adjusting the fibers of the paper.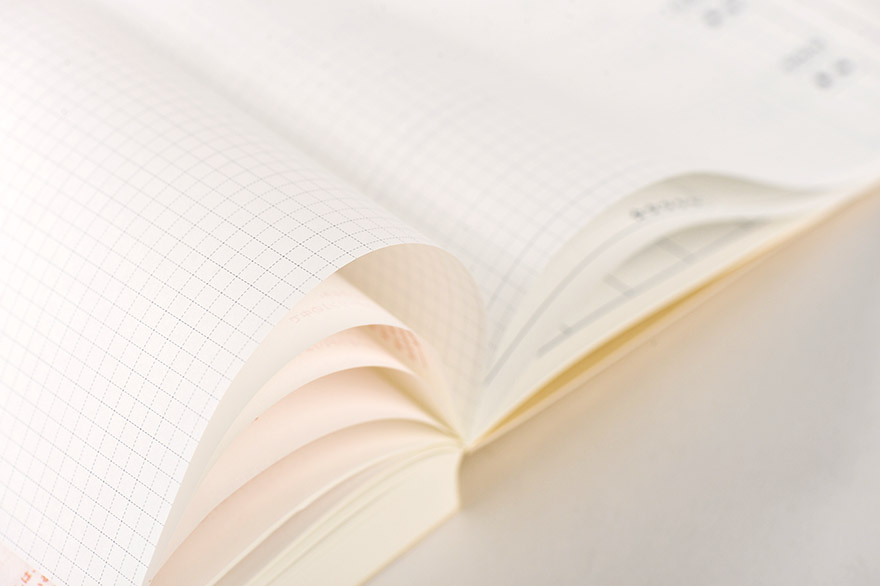 Other than the daily pages with lots of space to write, the book contains several sections that are great for schedule management, such as a yearly calendar, monthly calendar, and yearly index page. The back of the book has bonus pages, including An Interview with Myself, Seasonal Sweets to Make at Home, and Caring for Your Eyes.