The Hobonichi Techo HON has a hardcover design already attached to the book. It's designed to make you feel like you're carrying around a favorite book, which you can pull out at any time to make notes no matter where you are. The book has A5 size pages with plenty of space to write and paste, and features a page per day, so the contents are the same as the Hobonichi Techo Cousin.
Slash (Ivory) is a new color that has been added to the basic design options for the HON. The soft ivory cover has a diagonal slash foil-printed in gold.
The design is based on the forward-slash symbol ( / ) used when writing dates. The cloth of the cover has a matte texture that feels nice in your hands and is resistant to grime, as well as wear and tear.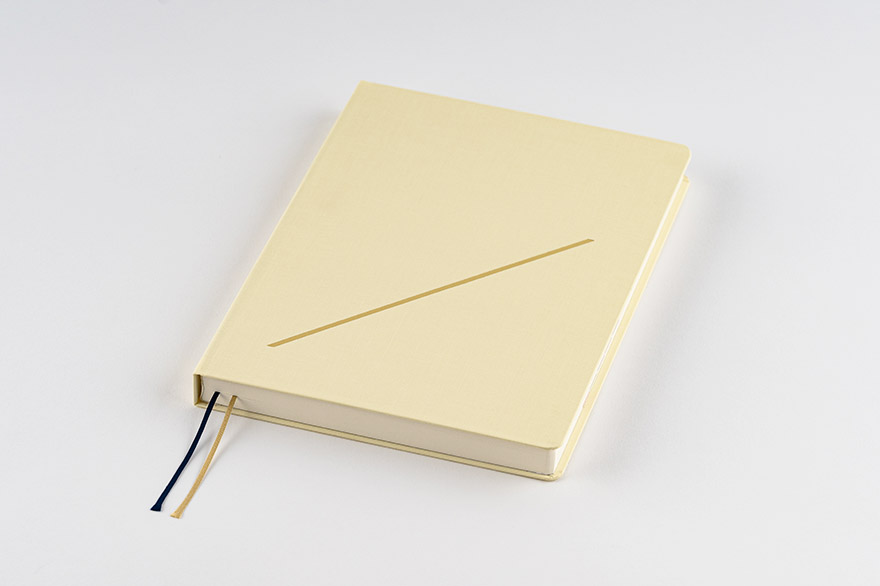 The book spine is foil-pressed in gold with the year 2024 and the HON logo for easy reference when placed in your bookshelf alongside other books.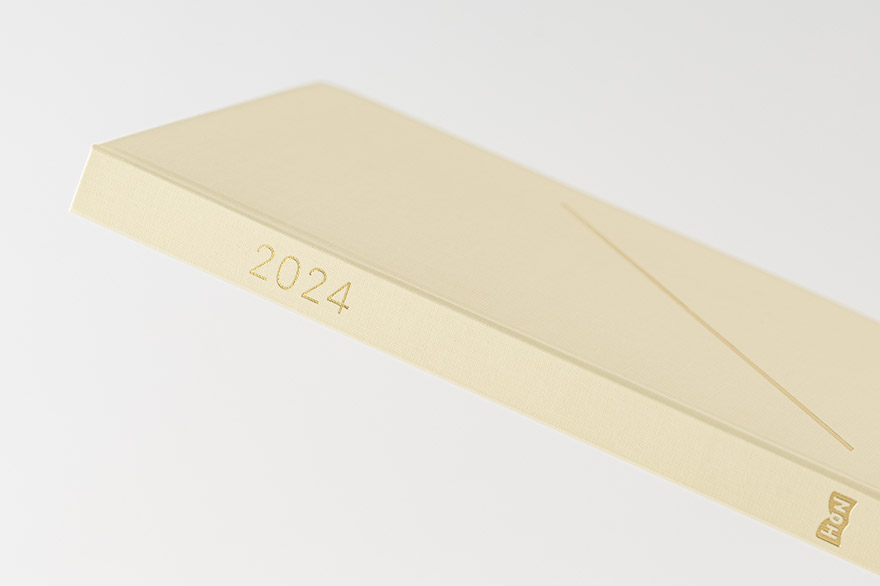 The contents are the same as the Hobonichi Techo Cousin book. The HON A5 size includes weekly pages which track a week in each two-page spread for easy planning and contain a handy time schedule.
The bookbinding on the HON has thread-stitch binding similar to the Hobonichi Techo Cousin, so it opens 180 degrees onto the table. It stays flat even if you don't hold it down.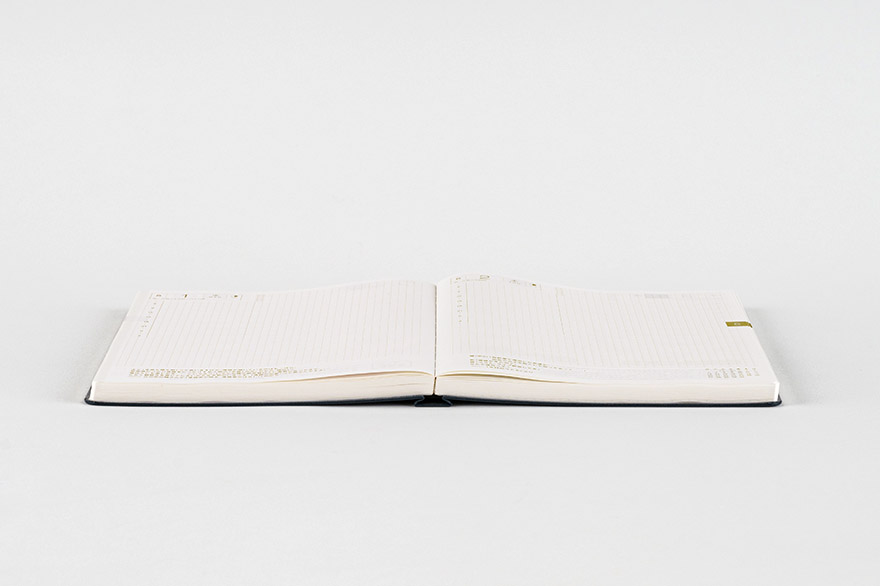 The book uses thin and light yet durable Tomoe River S paper. The paper has supported the Hobonichi Techo for over 20 years with its special characteristics, but it'll be undergoing an overhaul starting with the 2024 edition techos. The paper is more resistant to bleed through, lighter despite being almost the same thickness, and has a crisper surface by adjusting the fibers of the paper.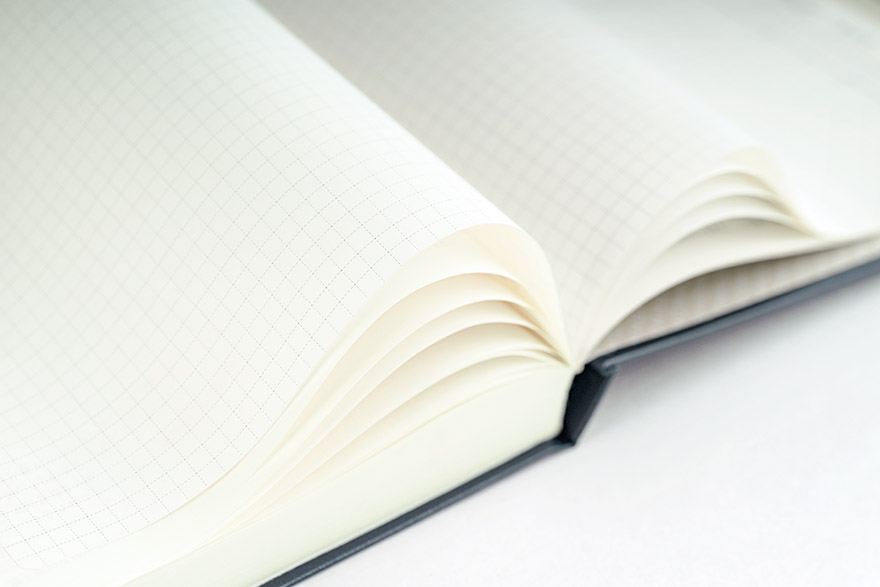 The back of the book has informational pages, including An Interview with Myself, Seasonal Sweets to Make at Home, and Caring for Your Eyes.