Estimated Arrival: Last week of November
In the smash-hit manga One Piece, Straw Hat Luffy goes on an adventure with his friends in search of "the One Piece," a legendary treasure. ONE PIECE magazine dives into the charms of the hit manga series—which has been serialized in Shonen Jump for the past 25 years and is beloved all over the world—in order to help fans further enjoy the world of One Piece. This year, we have a special collaboration with ONE PIECE magazine.
The To the New World! Weeks book features a dynamic and famous scene from the manga that shows the Straw Hat Pirates riding the Thousand Sunny ship as they depart to the New World. The finely textured cloth cover material is printed in vivid black to really pull you into the world of the original manga.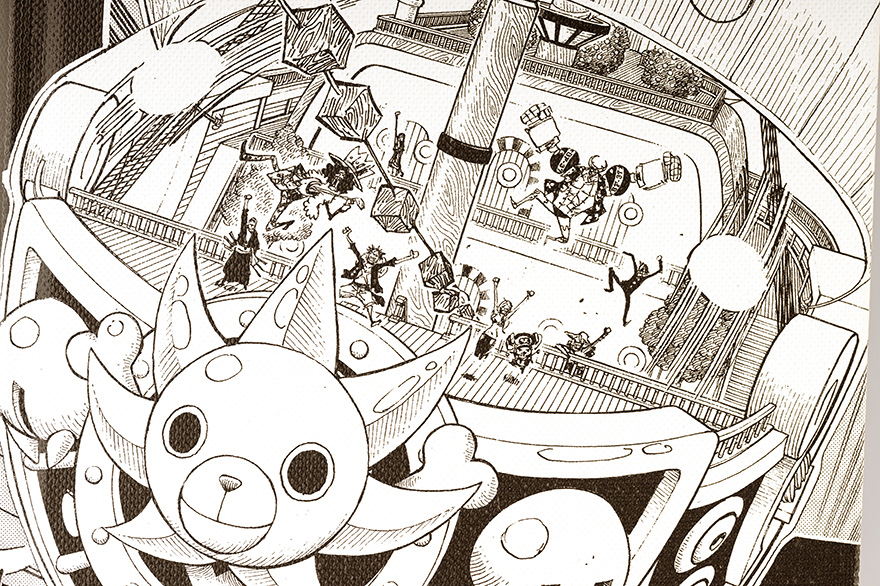 The cover has been constructed as a light, hardcover book with some give to it so it still bends. The year 2023 is foil-pressed in gold to give the cover a mature, stylish finish.
This design is pulled from the spread on pages 140-141 of Volume 66 from the Jump Comics books, and the back cover has a large print of Luffy's phrase "To the New World!" The bottom half is black and foil-printed with the ONE PIECE magazine x Hobonichi logo.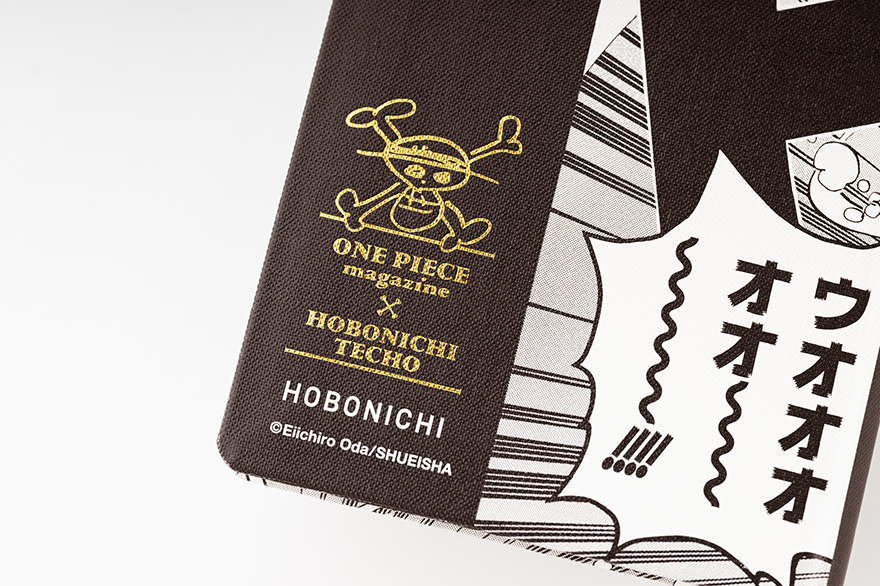 The endpaper of the front cover includes a close-up view of the image used on the front cover, showing the excited faces of the Straw Hat Pirates as they go off on their next adventure. The endpaper of the back cover includes a sketch of the Thousand Sunny ship. This endpaper is special to this Weeks book.