The Paper Series uses unique paper by specialized paper trading company Takeo.
Champagne Gold uses Takeo paper called "Gmund Gold." This paper has a distinctive, elegant sparkle to it. The mature gold color gives off a calm light and holding it in your hands is enough to cheer you up.
The cover has been constructed as a light, hardcover book with some give to it so it still bends. The paper is finely micro-embossed and has a slightly grainy feel that will make you want to touch it all the time. The year 2023 is beautifully foil-pressed in white silver.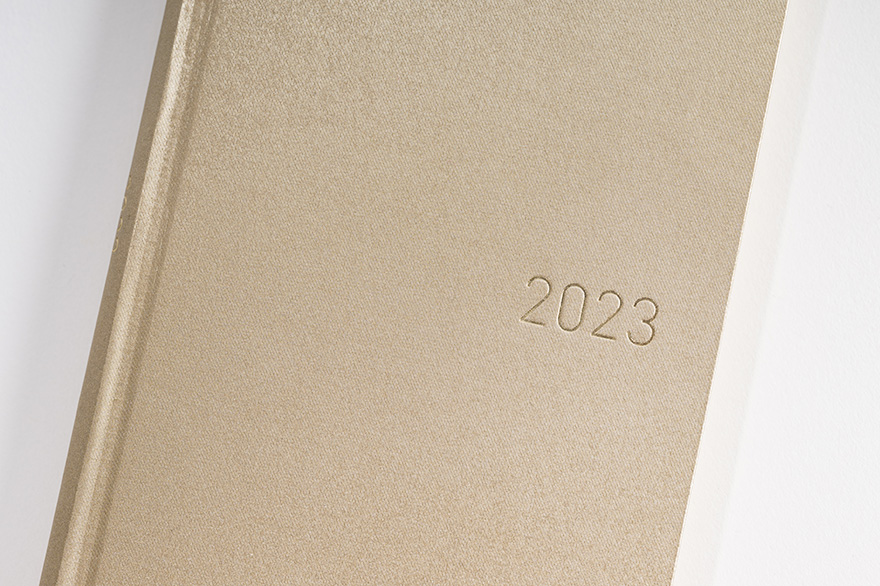 This book is perfect for adults as the elegant golden color will make the upcoming year really shine.
When you order this Hobonichi Techo Weeks, you'll receive a clear, adhesive corner pocket you can stick anywhere you like.