This striking cover features artwork of a large red bouquet of flowers we commissioned from painter Ichiro Yamaguchi especially for the Hobonichi Techo.
Just carrying around this artwork of the oversized flowers will make you feel gorgeous with the way the simple black lines contrast beautifully against the vibrant red colors.
The cover has been constructed as a light, hardcover book with some give to it so it still bends. The center is foil-pressed with the year 2023.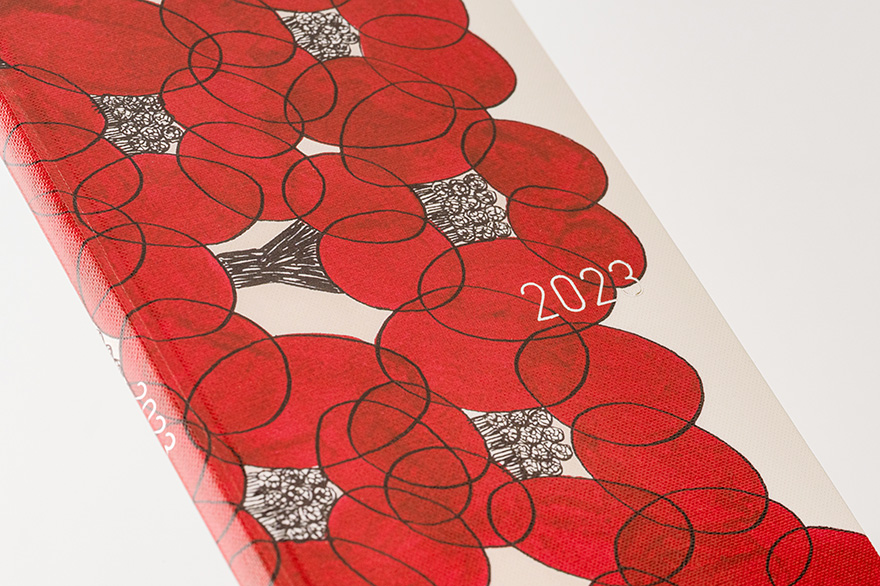 The Hanataba series also comes in an A6 size cover for the Planner/Original and an A5 size cover for the Cousin, but each artwork was individually created for each size.
The cover is also printed with Yamaguchi's signature.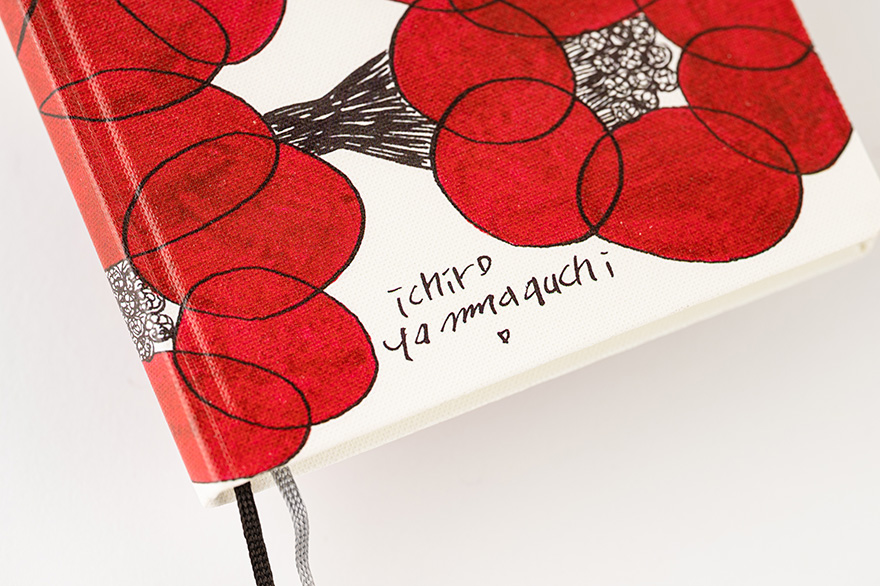 When you spend a year with this cover and its eye-catching red flowers that are blooming brilliantly, you'll be filled with the kind of happiness that comes from receiving a bouquet of flowers.
When you order this Hobonichi Techo Weeks, you'll receive a clear, adhesive corner pocket you can stick anywhere you like.