This Weeks book is based on the 1994 game MOTHER 2 by Shigesato Itoi, released as EarthBound in North America.
Fourside / Moonside features a map print of the mysterious, double-sided city that appears fourth in the game. The front of the cover shows Fourside, an enchanting metropolis with skyscrapers towering over Ness, Paula, Jeff, and a teddy bear.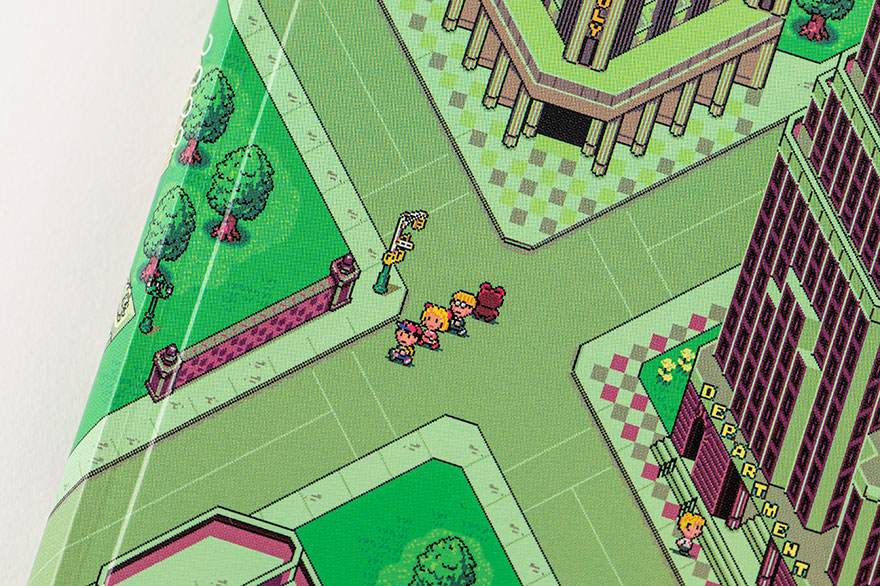 But that's not all. Flip the book over and it transforms into the dark, strange city of Moonside, with its yellow and pink neon lights. You can see Ness and Jeff walking around.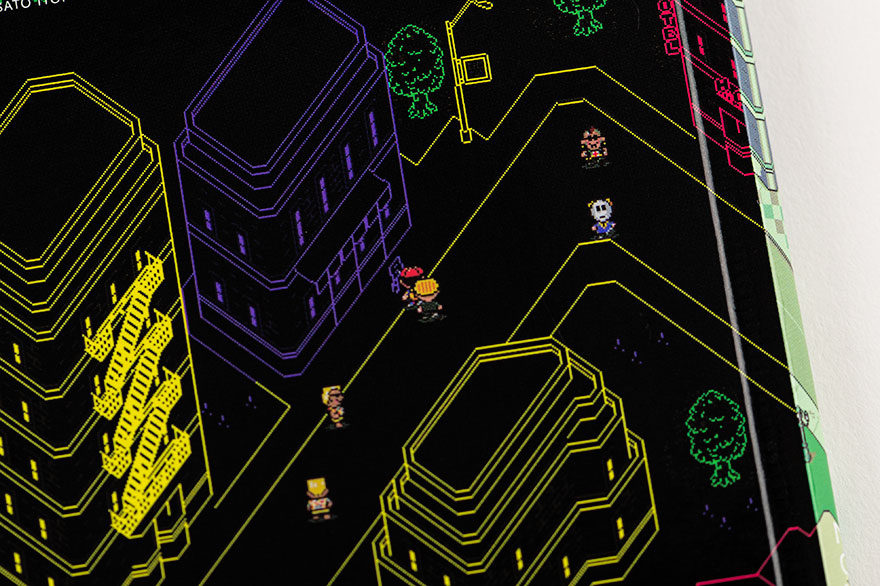 Welcome to Moonside.
Wecomel to Soonmide.
Moonwel ot Cosidme.
Welcome to Moonside.
Wel come to moo nsi ns dem oons ide.
Welcome to Moo Moo Moo nsi nsi nsi nsi… nside.
The year 2022 is printed in white on the spine and bottom right corner of the cover.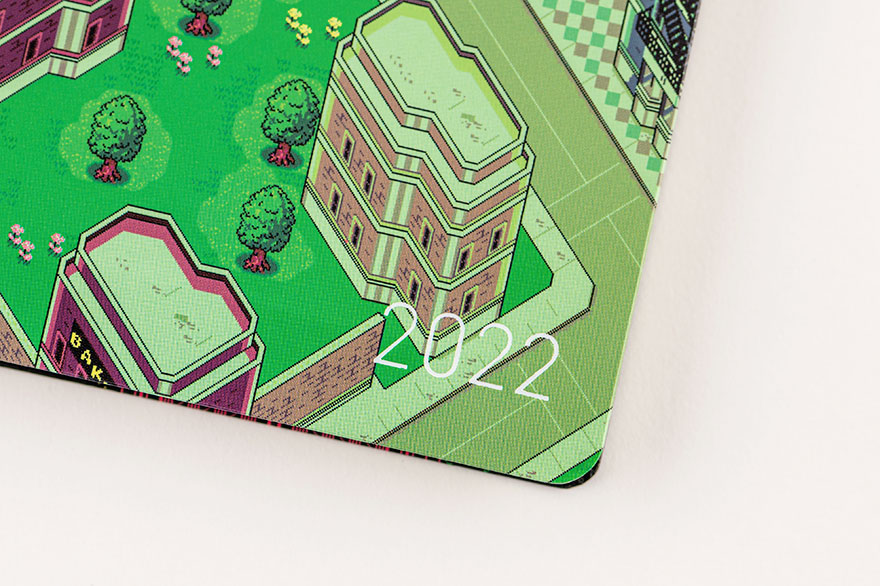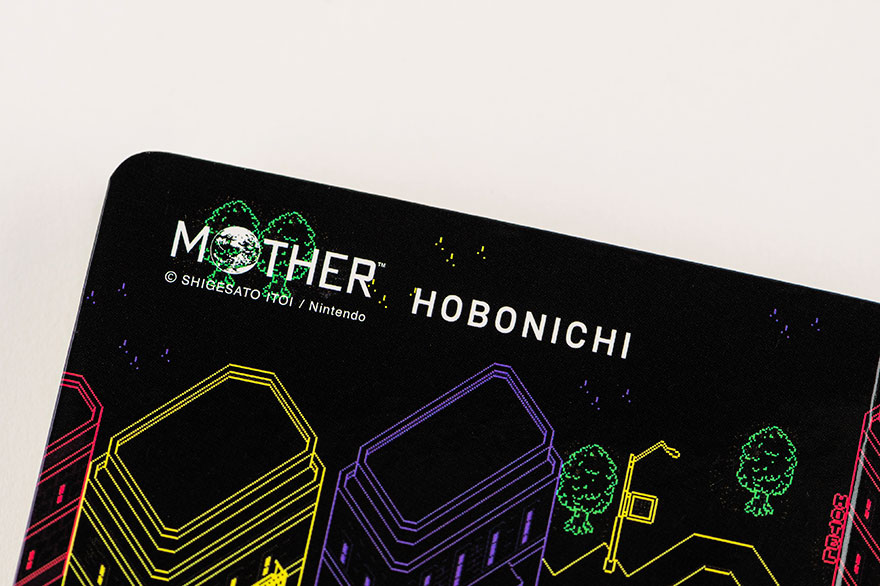 The cover is constructed like a light hardcover book, with just enough give to it for it to bend.
Hello!
And… good-bye!
Go ahead and gather all your 2022 entries into a book that represents all the unforgettable memories of walking around your first major city and finding yourself nervous and excited by its mysterious charm.
The Fourside / Moonside Weeks book also includes a small card-sized mirror. Printed on the mirror is the photographer from MOTHER 2 and the line, "Look at the camera… Ready… Say, 'fuzzy pickles.'"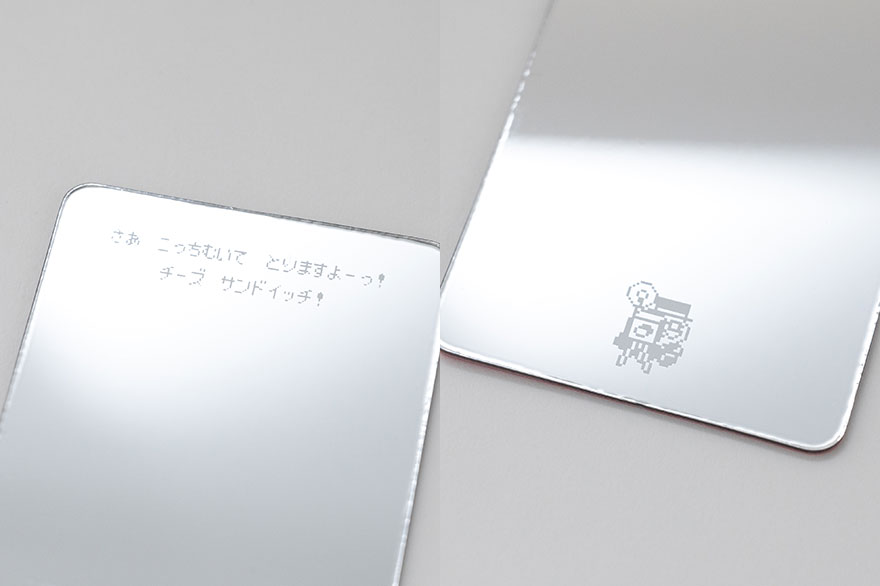 The back of the mirror is red, with a picture of Ness making a peace sign. We hope you can make good use of this handy little tool.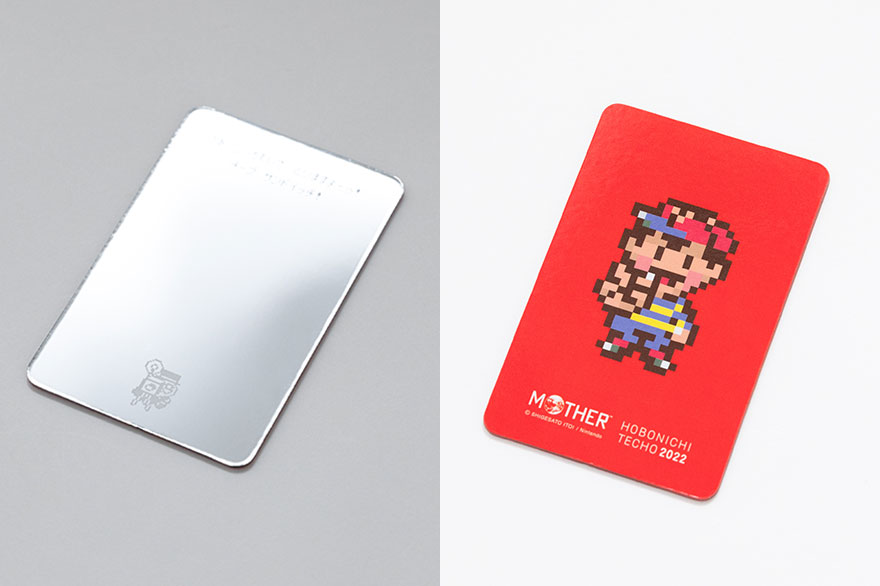 *The mirror comes with a protective film over the surface. Please remove this before using.