This 2022 edition leather Weeks book features durable and comfortable cow leather for the attached cover. The shiny satin bookmark ribbons and headband on the book spine establish a slightly more elaborate construction than usual.
Cinnamon Beige has dyed beige leather with a hint of red for a deep-looking tone. The natural look makes it versatile and elegant. The year 2022 is foil-pressed in silver onto the cover to add a glint in the right light.
The top and bottom of the book spine contain navy and white headbands to reinforce the binding and decoration while providing a nice accent to the beige cover.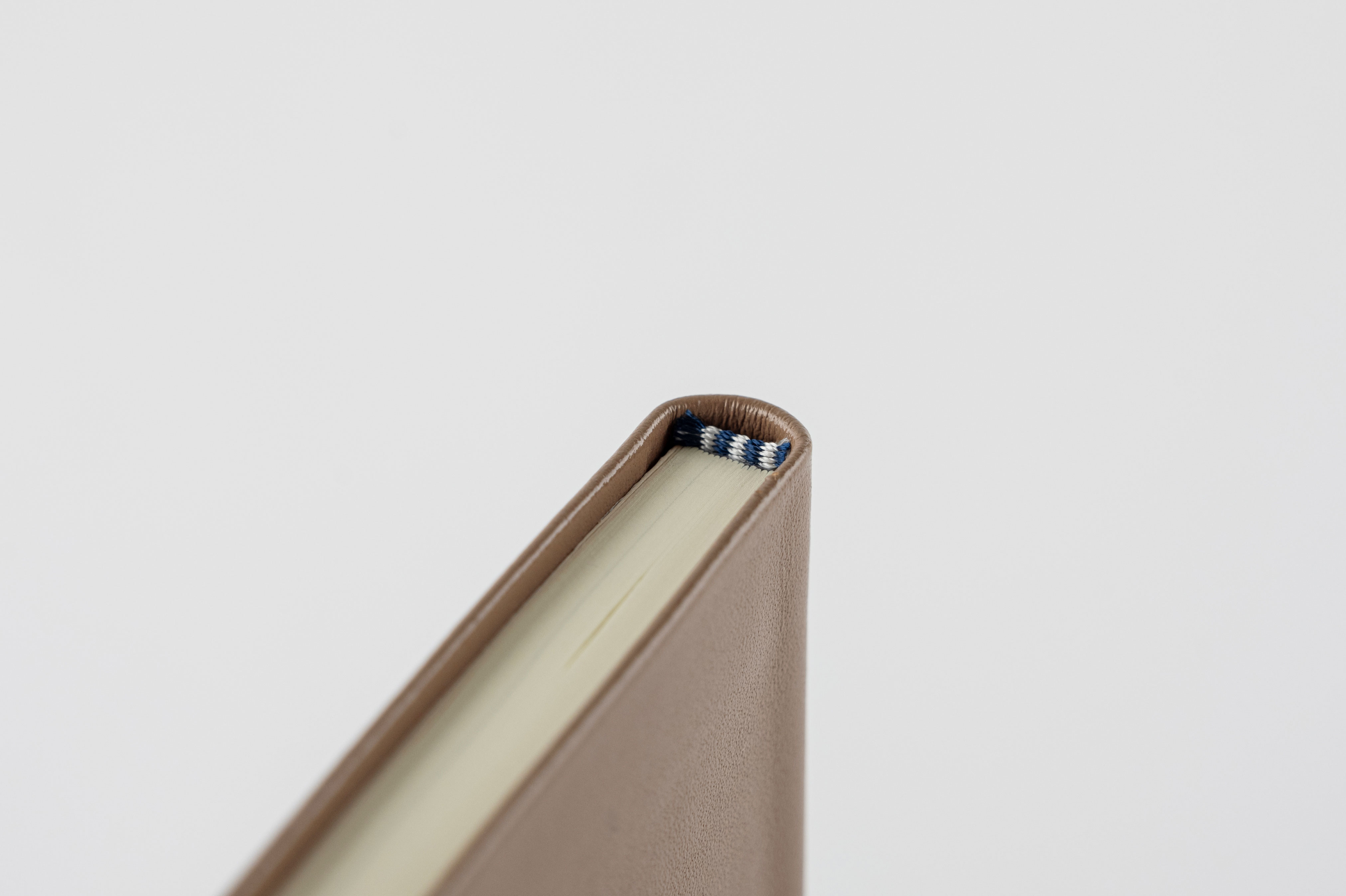 The bookmarks are made of navy and ivory satin ribbons with a nice sheen.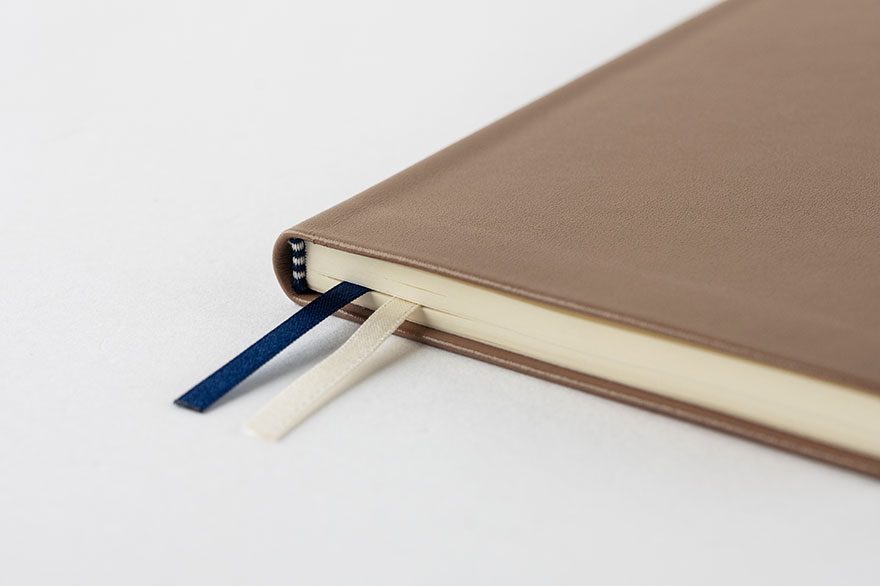 The leather Weeks book comes in a specially-designed envelope to prevent sun damage.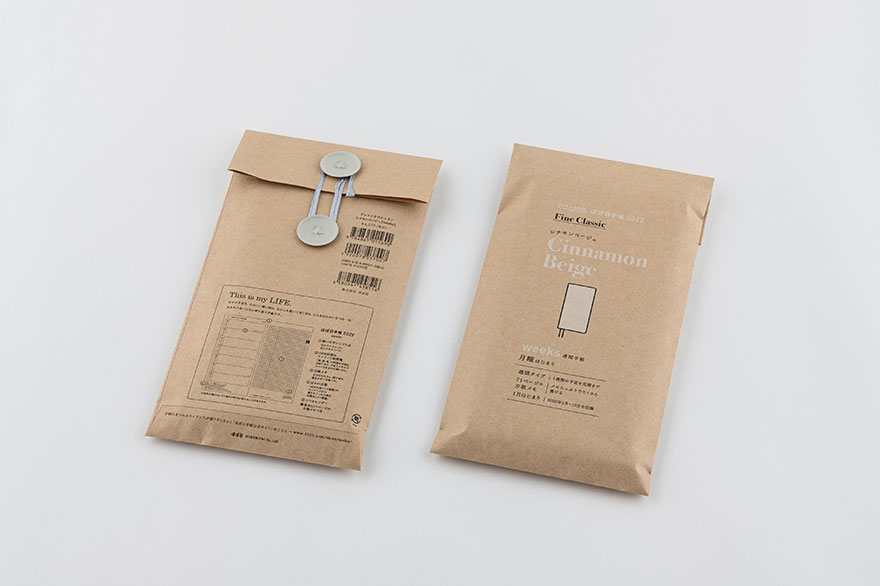 The cover has been constructed as a light, hardcover book with some give to it so it still bends.
When you order this Hobonichi Techo Weeks, you'll receive a clear, adhesive corner pocket you can stick anywhere you like.