This Weeks book contains approximately three times the number of memo pages as the standard version, bringing it to a total of 215 pages of graph paper in the back. The weight is 178 g (6.3 oz), only 48 g (1.7 oz) more than the standard edition. The thickness is 12 mm (0.5 in), only 3 mm (0.1 in) thicker than the standard edition.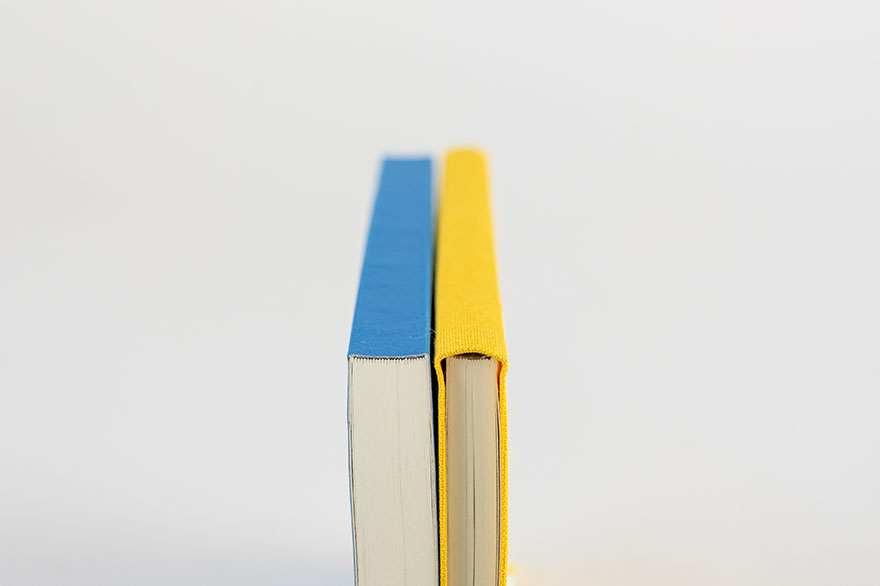 The Sneaker series showcases the flexibility the Weeks Mega provides by staying portable and allowing you to pull it out anytime to write as much as you want. The paperback book makes it easy to grasp, the pages are easy to turn, and the book is well-designed for storing in your pocket for easy access whenever you find yourself wanting to jot down a note.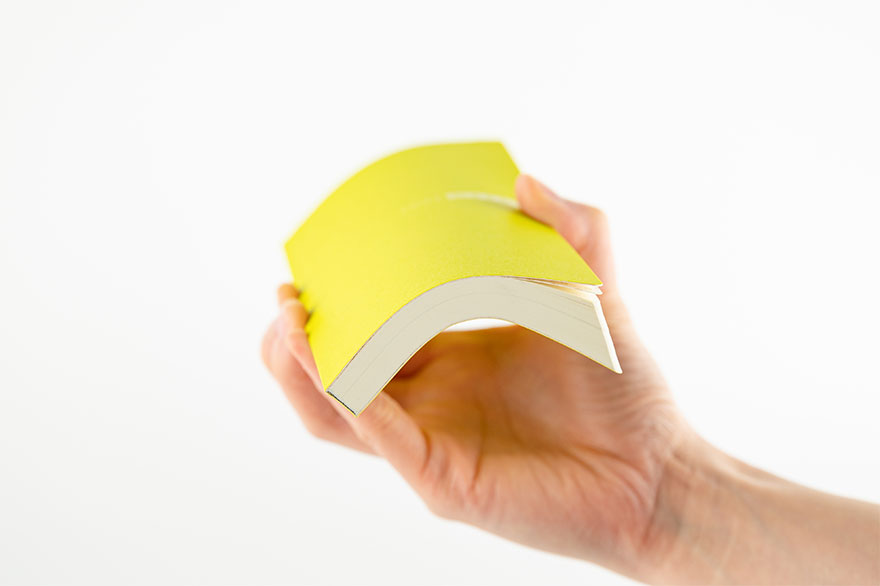 Fresh Lime's youthful shade of green is a great reminder to stay bright and positive and take on new challenges. The Mega logo is printed on the cover in puffy letters.
The Mega logo on the front and Hobonichi logo on the back were originally written by hand and emphasize the casual look of sneakers and the way the book can take rough handling.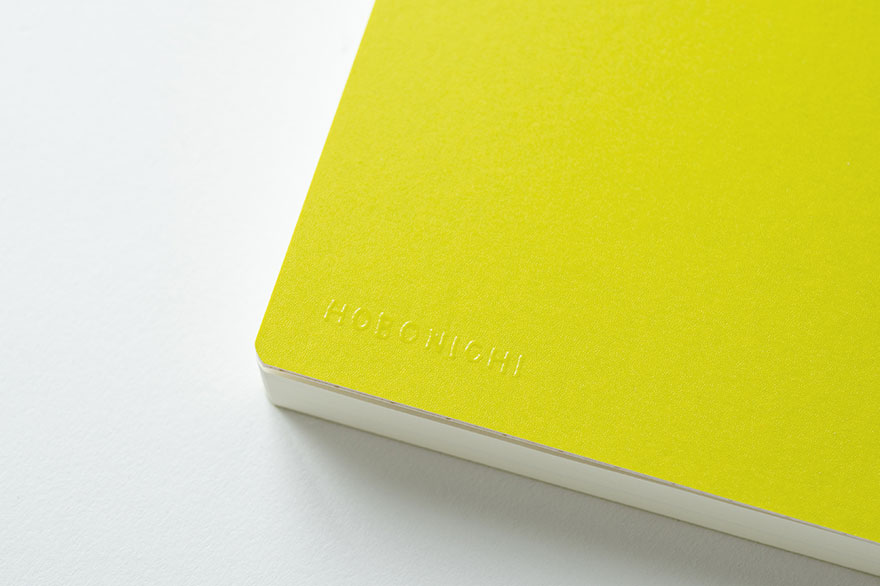 The Sneaker series does not contain attached bookmarks. Instead, the book comes with reusable clear sticky notes you can use to mark the current week, important dates, memo pages filled with information, and more.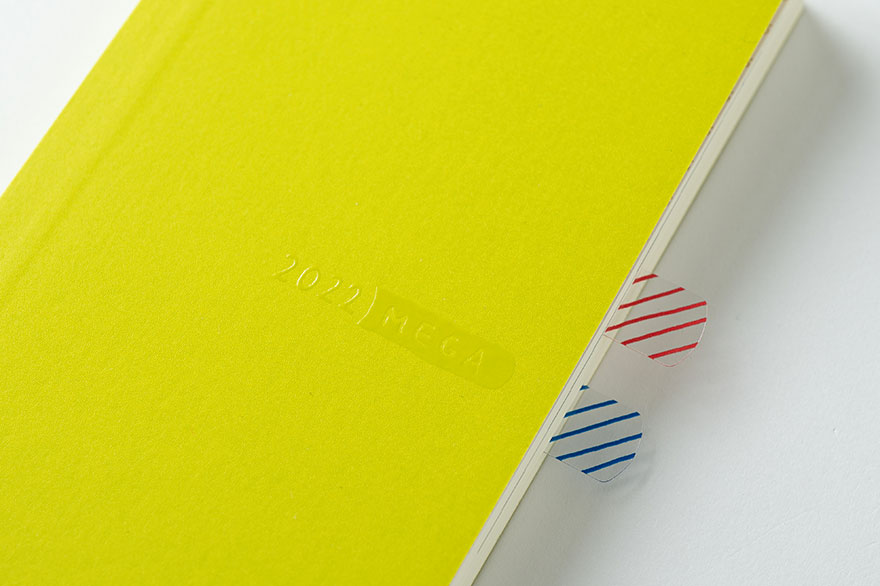 When you order this Hobonichi Techo Weeks, you'll receive a clear, adhesive corner pocket you can stick anywhere you like.