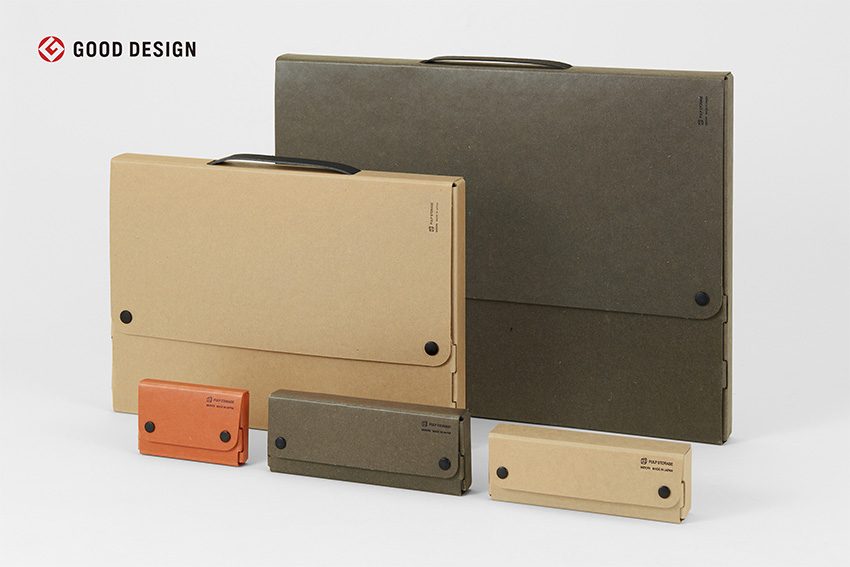 5 items with 3 colors, made of Pasco (a combination of recycled paper and fresh pulp)
Pasco (hardened fiber board) is made of recycled paper and fresh pulp to create a luxurious feeling product that is similar to plastic in terms of its lightness and strength. The color of these paper cases will change with use, creating a truly unique item. Available in 5 varieties including business card cases, pencil cases, eyeglass cases, and A4/A3-sized document cases.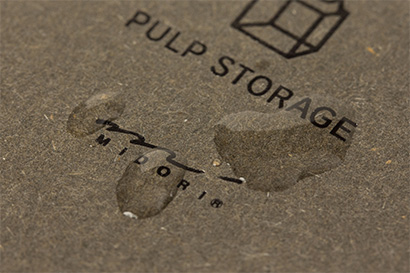 Water-resistant surface
Although made of paper, the surface has been designed to be water-resistant.
Hook for opening / closing
Feature an easy to use hook for opening or closing

Available in 3 eye-pleasing colors that are sure to suit any interior including black, beige, and orange-tan.